Campaign Posters 101: A 3-Part Course On Understanding And Teaching The Israeli Elections With The National Library Of Israel
Election day in Israel is quickly approaching. But do our students really understand the process? How are members of the Knesset elected? What issues are discussed during the election campaign? What methods are used to convince the Israeli public? The National Library of Israel (NLI) houses vast collections of primary sources that depict almost every domain of life in Israel and in the Jewish world, including a collection of election posters since the establishment of the State of Israel (and before).
The Lookstein Center invites you to a 3-part mini course with the National Library of Israel that will explores topics related to the elections and Israeli politics together with learning skills that can be promoted through the use of primary sources.
 
General Tuition: $30; Special Rate for European Educators: $15
Session 1: What are they trying to tell us? – Complete
Register now to get your recording!
Session 2: What do they really stand for? – March 31
5pm Israel // 3pm GMT // 10am EST
Session 3: How does it all work? – 
April 4
7pm Israel // 5pm GMT // 12pm EST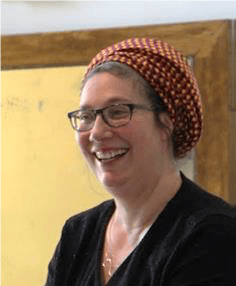 Presented by Karen Ettinger
Project Manager, Education Department
National Library of Israel
karen.ettinger@nli.org.il
Karen M.A. in Learning Technologies, a BSc. in Biology and a Teacher's degree. Besides teaching biology and geography in junior high schools, Karen has more than 25 years' experience in the field of online and virtual education and instructional design. Karen leads Educational Projects of the National Library of Israel in Europe and gives lectures, seminars, workshops, and academic courses to promote the integration of primary sources in education for academics, educators, youth, students and the general public.