I am a mother of four, but I was not, and in fact, am still not, an involved parent at my children's school. Mea culpa. But I have always looked at those parents in the forefront and wondered: Why are you so involved?
As I got more and more interested in that question, and I began to write my dissertation on parental involvement (PI) in Jewish schools, my original question snowballed into several others: How were parents involved? How and why could that influence school culture? Is there an ideal model?
It is easy to write off parental involvement as something that will happen organically, but hopefully the following takeaways will give you food for thought and help encourage you to take a more intentional approach in working with your parent body.
My research demonstrated that parental involvement is played out in many ways. The most common ones that I saw were:
Parents can be builders (but be careful, they can also be destroyers!), vibrant contributors to the school; non-volunteers can be called users. As one principal said, "the builders and the users are different people." But all benefit.
Parents can step in if something is lacking: connections, funding, enrollment. They can serve as bridges. They are fundraisers. They are ambassadors. 
Parents can help improve the school environment for students, as one principal said, "When the kids see the parents coming to the school they smile, it only does good for the kids."
Parents can help with socialization and build community.
Short-term parental activities may help make permanent change at the school, as one father said, "Successful volunteerism turns into traditional change."
Another interesting take-away was that the involved parents took on a range of roles.
The "Uber Volunteer Leader" – the mover and shaker. This is the PTA head, the ones in the forefront, the ones who live and breathe the school. These are the names that everyone knows.
The "Recruitable Volunteer" – the potential volunteer who can (and should!) be called into action. Sometimes all it takes is some encouragement, a push, to change the uninvolved parent into a star.
The "Per Task Volunteer" – this volunteer is ready and willing to act if asked for a specific task, but may not take initiative. Some parents are more than willing to help, if only asked. They may not want a long-term commitment, but they are an excellent resource for the school.
The "Will-Not Volunteer" – some of these parents complain, yet do nothing (causing much angst for the involved parents and educators). Some of these parents may simply be too embarrassed to volunteer, for instance, if their child is problematic at the school, so they prefer to keep a low profile.
The "Frustrated Volunteer" – may emanate from one of two reasons: the desire to volunteer but the feeling that they were unwanted, or the inability to schedule anything else into their already busy day. Both reasons factored very strongly in my research, and should be considered by those wishing to recruit new, dedicated, parent volunteers.
The assortment of parental types that were willing to be involved in their children's school was wide, and successful PI made a real measurable impact on schools.
Read Alissa Burstein's dissertation here: The Contribution of the Parent Volunteer to School Culture: Ethnographic Case Study (2013)
She is currently the coordinator of the Bar-Ilan University International School.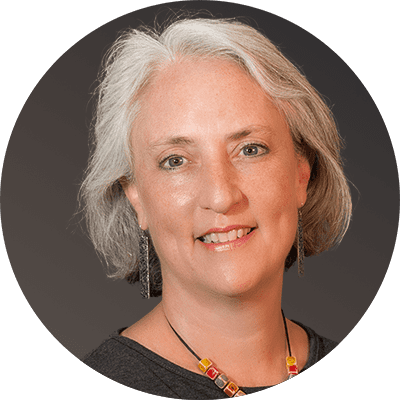 Alissa Burstein