Growing the Pipeline: The Chinuch Incubator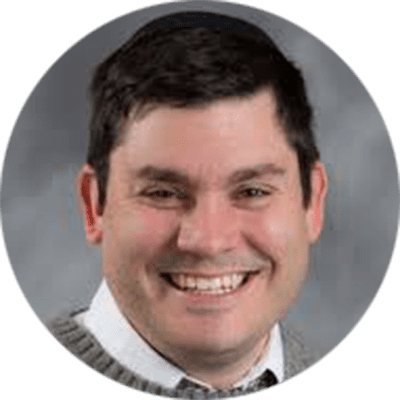 Yehuda Chanales directs the newly established Chinuch Incubator at Yeshiva University. Rabbi Chanales also teaches at Maayanot High School in Teaneck, NJ and serves as North American Director for Lifnai Vlifnim. He previously served as Director of Educational Advancement at Fuchs Mizrachi School and is a current Wexner Field Fellow.
How can we encourage more young men and women to consider and ultimately choose Jewish education as a career? When I raised this question as the primary focus of my work for Yeshiva University, inevitably most people's first responses related to the problems in the field. "Teachers don't get paid enough." "The community doesn't respect teachers." "Administrators aren't leading and supporting teachers properly." While these issues are critical and certainly play some role in young people's career decision making processes, I think we must separate between issues that impact teacher retention and those that impact bringing teachers into the field in the first place. In addition to tackling some of the systemic and community-based challenges in the day school world, we must simultaneously work to proactively recruit, engage, and support young men and women across their career decision making years. At least in the Modern Orthodox community, young men and women may have a passion for Torah learning and teaching, a positive taste of formal or informal Jewish education, and curiosity for what a teaching career could look like. At the same time, they may lack explicit encouragement from peers or mentors or clear direction of how to nurture and explore their curiosity, potentially leading to false assumptions based on misinformation disconnected from the real world of schools and education professionals.
I have the privilege of leading a new initiative of Yeshiva University focusing on addressing these issues in Modern Orthodox schools. I hope that by sharing some of our research, other communities will be able to learn and apply our approach to their own context.
The Challenges
Over the past year, I surveyed, interviewed, and ran focus groups for school leaders, current teachers, and students—both graduate and undergraduate. The latter groups were perhaps the most interesting.  Contrary to many assumptions, I did not find a lack of idealism amongst students. Students leave their gap year in Israel with a passion for Torah learning and Jewish living, and a desire to share that with others. Three different types of challenges emerged that broadly influence their choices:
Affordability Fears and Realities
Students are concerned about the feasibility of supporting themselves and their families. Some of these fears are real and other are based on misconceptions or individual anecdotes that don't necessary reflect real knowledge about salaries and cost of living in the field.
Communal Perception
Young people are heavily influenced by the discourse in their community around teachers and schools.
Others in this journal have done a deeper dive into these first two challenges that ultimately relate to broader communal trends and how Jewish education is paid for. Designing and implementing solutions to these issues will require broad collaboration across different organizations and amongst leaders in the community. This article will focus on how YU seeks to address the third, equally important, challenge.
Exposure and Experience
Too many college students are making decisions to pursue or not pursue a career in Jewish education without stepping foot into schools and learning directly from professionals in the field. Simply being a student in a Jewish day school or talking about teachers and Jewish day schools around the Shabbat table should not be the only basis for young men and women's decision making. Camps and other summer programs may be helpful, but also provide significantly different learning environments than schools. When considering a career in medicine, students may take it for granted that they should shadow a doctor,  but those considering a career in education do not think that spending a day observing in a school could help them determine whether teaching is for them. Spending time experiencing the dynamic energies of schools as places of learning and the sense of meaning and purpose teachers bring to their work every day can grab and inspire those who should be considering teaching.
Moving Forward
Based on my research, Yeshiva University decided to launch the Chinuch Incubator. Targeting the students that are part of YU's sphere of influence, we will work collaboratively across YU's schools and departments to identify, inspire, educate, and support students as they consider careers in Jewish education. We believe that proactively engaging in these four areas can help grow young people's passion for teaching as well as their understanding of themselves and what it takes to succeed.
1. Identify
Last summer's CASJE study and my own interviews with teachers both highlighted the significance of mentors or teachers explicitly tapping students who demonstrate potential as teachers. Simply identifying candidates who demonstrate qualities of excellent teachers and making sure they know that someone believes in their potential can go a long way. One of our roles will be to open communication channels—collecting names and "nominations" for potential candidates from the various contexts in which someone may notice these qualities but would not think to pass on information without being asked. We hope to be the address for camps, youth groups, day schools, and yeshiva/seminary teachers to share information about their most talented students, counselors, or staff members.
2. Inspire
We believe that potential teachers are most likely to be inspired to pursue teaching through experiences in schools and with practicing educators. Being in schools, learning with students and from teachers, feeling the energy of meaningful relationships, watching teachers' passion for what they do, and seeing their thoughtfulness and professionalism are the ultimate "sell" for the teaching profession. In addition, inviting students to spend time with educators outside of school, in their family setting, can help students appreciate the impact a life in Jewish education has on educators and their families.
For four years, I had the privilege of initiating and running a fellowship program at the Fuchs Mizrachi School in Cleveland that demonstrated the power of these types of experiences. Each year, we recruited ten undergraduate or graduate men and women to visit the school community for four weekends over the course of the year. Fellows spent all day Friday teaching, observing, and interacting informally across various grade levels with students, teachers, and leaders. Over Shabbat, they met communal leaders, ate at teachers' homes (with or without students), and ran experiential learning activities. Throughout, fellows, as a cohort, were asked to reflect on their experience—making sense of what they were learning about themselves and about the lives of teachers. Fellows were inspired and excited by the relationships they built even during these short stays, and some even reported that the experiences influenced their decision to pursue a teaching career, as opposed to other plans.
Sending students to communities outside the NY/NJ area has the additional benefit of broadening their appreciation for Jewish life and living in these communities. Especially for those who grew up in the NY/NJ area, their vision of Jewish education and where they may or many not "fit" is limited to the schools with which they are familiar. In addition, the lower cost of living and the different role recruitment and admissions often play in "out of town" schools present a different, broadening experience. We are launching a number of these types of fellowships and are working to develop other models that bring young men and women into schools to learn, observe, and be inspired.
3. Educate
Through a series of events and the creation of new resources, we will ensure that students are making decisions based on a real understanding of the teaching field and not assumptions or Shabbat table conversations. We are gathering data on teacher salaries, benefits, tuition remission, and general teacher satisfaction. In addition, we hope to profile different ways in which teachers supplement their income by engaging in other jobs which tap their teacher skill sets and further their personal missions for entering the field. Finally, we look forward to helping students understand the different pathways to entering the field and growth opportunities within it. We plan on eventually running events not only with students considering a career in education, but with their parents as well.
Of course, education and inspiration come hand in hand. One may learn about a career by having fact sheets, seminars, and Q & A sessions. Ultimately, though, anxieties about financial stability, feelings of imposter syndrome, or concerns about the challenges of daily lesson planning are more likely to be quelled through meaningful relationships with people who happily work through these challenges as they pursue a career they love.
4. Support
Beyond the inspiration and education, every student considering a career in Jewish education has his or her own story and unique concerns. We need to invest in heightened support and encouragement for these students as they work through their career choices. If we provide mentorship and support for those considering finance, accounting, law, or medicine, we have even more of a responsibility to hold the hands of young men and women considering careers in Jewish education.
Over the past few months, I have often found myself turning to the mishna in Pirkei Avot, "Lo alekha ha-melakha ligmor velo ata ben horin lehibatel mimena—You are not tasked with completing the work, but that does not exempt you from doing some of it." This journal highlights many of the challenges facing our schools and communities as we struggle to develop the next generation of teachers. At times, the looming crisis seems overwhelming, and it becomes easier to focus on the challenges than to attempt solutions that we can only hope will make a difference. At the same time, initiatives like the Chinuch Incubator attempt to focus on a slice of the problem that is within the influence of an individual institution and do what we can to make a difference. Hopefully, readers of this journal will likewise be inspired to play a role in the solution as we work together to build real change.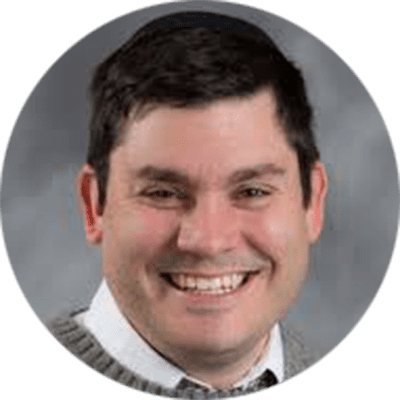 Yehuda Chanales directs the newly established Chinuch Incubator at Yeshiva University. Rabbi Chanales also teaches at Maayanot High School in Teaneck, NJ and serves as North American Director for Lifnai Vlifnim. He previously served as Director of Educational Advancement at Fuchs Mizrachi School and is a current Wexner Field Fellow.
Reach 10,000 Jewish educational professionals. Advertise in the upcoming issue of Jewish Educational Leadership.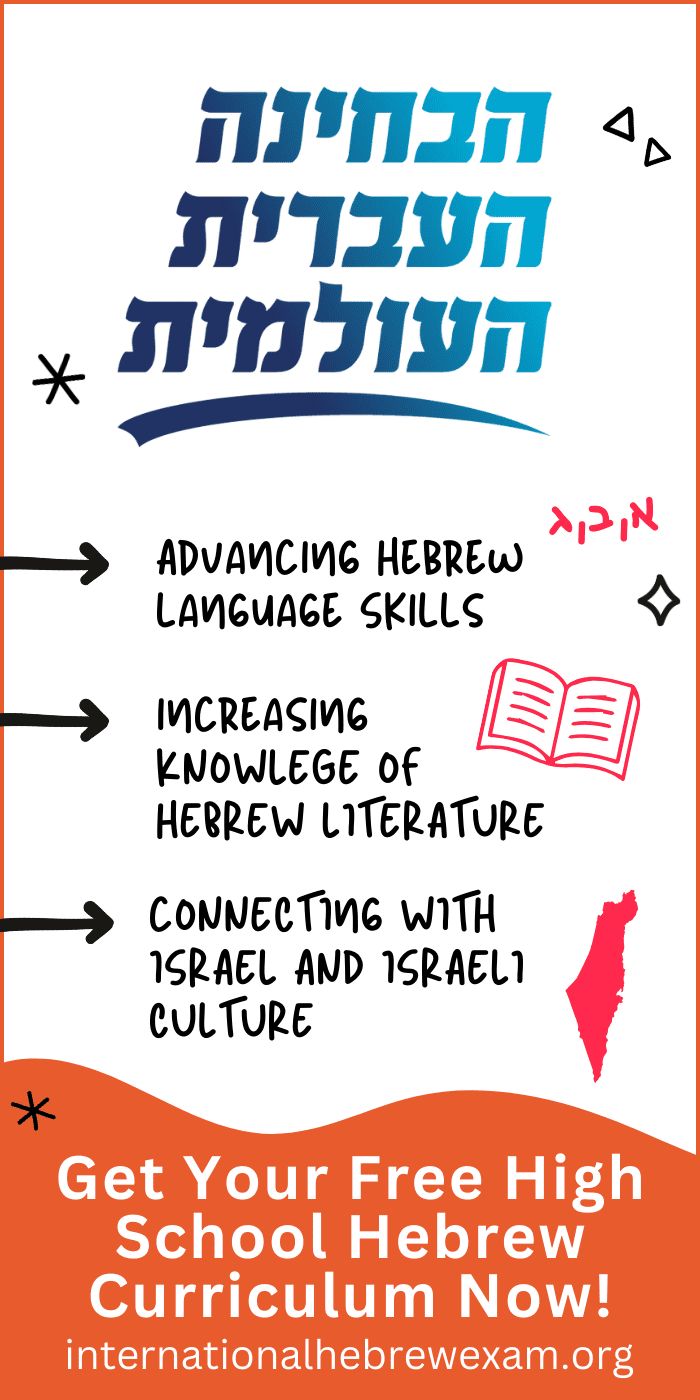 Do you want to write for Jewish Educational Leadership? See the Call for Papers for the upcoming issue.