Parents are our Partners: Important Lessons from the Pandemic for Jewish Educators
Supplemental Jewish educators quickly pivoted to online instruction once the pandemic broke. Teachers "zoomed" into the homes of our students and thus into a direct partnership with their parents. This was a dramatic shift from before the crisis when there was often a dichotomy between home and school—school being where "Jewish" happened.
Some Jewish educators believed that the school-home dichotomy was ideal, that Jewish education should be delivered by "those who know" rather than the parents. Ironically, when it comes to Jewish education, the parent was always a partner and likely a more important partner than the teacher realized. Lived Judaism is centered in the home where parents and extended family have the most important influence on the Jewish identity of their children. Certainly, teachers can inspire children to want to learn more and they can become role models for them, but the values of their parents are most compelling.
The last quarter of the twentieth century saw a rise in family education. Instructional time and money were invested in the premise that Jewish educators could create a scaffold of education and experiences for families, so that parents who were less educated could be helped to teach their own children about Judaism. This created the potential for a partnership between school and home and the opportunity to deepen a family's Jewish experience in a positive way.
Ultimately, family education failed in many communities where it was not structured around whole family experiences and where it did not have a carefully thought-out curricular structure. Many schools used a classroom-based model where, for example, parents were invited to come to a classroom with one of their children for an activity or learning session. If they had more than one child, they likely attended this same program multiple times. It was usually geared to the child's level and neither inspired the parents nor motivated them to bring what they had learned into their homes. Judaism is centered in the home and the memories of Jewish practices surrounded by loving parents and grandparents is what has led to Jewish continuity from generation to generation throughout our history.
In the age of Coronavirus, as we provide instruction directly into the home, it is impossible to ignore the role of the parents. Suddenly teachers and school directors understand that without the cooperation of the parents, they are not likely to be successful teaching online. This is an important, critical insight and was actually always the case. Children are not likely to be successful in a face-to-face classroom either, without the encouragement, support, and participation of their family.
There are so many practical examples of this notion. For example: if you teach a child a Passover song that can be sung at their Seders, it is not likely they will sing it unless the parents know the song as well and have the words and perhaps the music at hand. If you teach a child to bake a challah in school, it is less likely they will do it at home unless a parent has also been taught how and inspired to do so. If you want a child to practice their Hebrew reading at home, it is much more likely to happen if the parent can read Hebrew than if they cannot help their child.
This awareness is true for long-term goals also. If you want children to celebrate Sukkot at home as adults, it is more likely to happen if they grow up with a sukkah built by their parents. It is unlikely that a Synagogue sukkah will lead to that outcome. If Bible study is to become a lifelong habit, it is critical that children see their parents engage in Torah study. The pattern is clear: it is the values, Jewish practices, and traditions of their parents and grandparents that children carry with them into adulthood. That is why it is so critical that schools engage families, deepen their knowledge and repertoire of Jewish practice, and encourage them to incorporate these things into their homes.
Judaism contains many practices and teachings that make life richer and that offer wisdom and comfort to those who engage with it. These are important aspects of life that many people are seeking. Our job as Jewish educators is to open doors to people and let them explore Judaism for themselves. It is never too late to discover more about your own history and heritage.
Feeling connected to Jewish and family history is compelling. Experiencing warm family celebrations in the home builds a foundation for a Jewish future. What happens in the home matters and therefore, if we, in schools and synagogues, are working to transmit Jewish culture and education to a new generation of Jews, we must work together with the family to succeed. If the adults are interested in learning more, than part of our job is certainly to teach them. 
Parents today who enroll their children in supplementary and day schools do so because they want them to have a Jewish education. Too many Jewish children today do not get a Jewish education at all. Even when parents are reacting to pressure from grandparents to enroll their kids or because they want them to become a Bar/Bat Mitzvah, Jewish education and Jewish continuity have a place in their lives, and they are willing to invest their time and money to make that happen. That may not be as deep a commitment as if they recognized that being Jewish requires a certain degree of literacy and knowledge, but it is a start.
Some parents may not have the skills to feel comfortable "doing Jewish" in their homes. Why institute a Shabbat dinner if it were not a tradition in their homes of origin, or if they are not familiar with the blessings, or do not have a sense of why Shabbat is meaningful to them? Now that Jewish education is coming directly into the home, this has created a real opportunity for us to bring not only Hebrew school but adult education and family education into the home as well.
Parents are under a lot of pressure now, especially if they are juggling work and child care. Jewish educators must respond to the stressors facing both parents and children. Judaism has a lot to offer in this pandemic environment, and when it's over, children and their parents should feel that their Jewish community was one of the places they went to for support during troubled times, and not a place that added to their stress. The whole Jewish community, not only the school, should support families. Teachers, because they regularly engage with the families, know what support the family needs and can convey that to community and clergy.
This does not imply that the content of a Jewish education is unimportant. On the contrary, Jewish wisdom, celebrations, and spiritual practices can inform and support a family in difficult of times. Making those connections for the family should be the goal of Jewish education now. Educators should be asking what about Judaism could help the family feel more connected? What teachings could bring them comfort?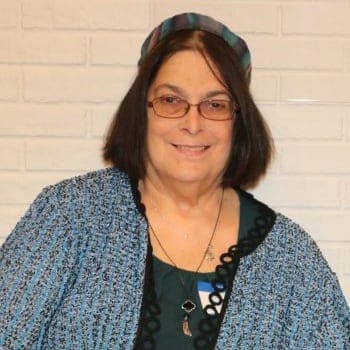 Cherie Koller-Fox
Rabbi Cherie Koller-Fox is the President of NewCAJE, a pluralistic organization that empowers Jewish educators and multi-medium artists to be excellent Jewish educators through advocacy and professional development. An early pioneer in family education, she also advocates for Biblical text study in supplementary schools.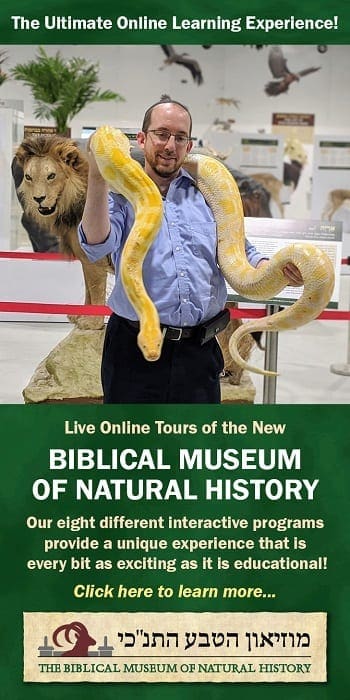 See all the previous issues of Jewish Educational Leadership
Here are some examples.
A family values social justice project—what could educators organize that would give parents the opportunity to teach their children something that resonates with them within a Jewish ethical framework? Parents value this kind of experience for their children.
A family prepares meals and treats for holidays—what recipes could educators share with parents that would have roles for children in the preparation? How about teaching the blessings and rituals to the whole family so that parents can comfortably lead them?
Bedtime can also be stressful for parents. Providing parents with Jewish stories to read to their children and teaching about the practice of a bedtime Shema might give them a routine that adds a simple spirituality and calm to bedtime.
The teacher can provide families with holiday props that will enrich their home celebrations or can provide materials and instructions for a family who wants to make them. Such home-made crafts can become family traditions over time.
Life cycle celebrations also provide opportunity for family engagement. Coming into the home via Zoom, a teacher can know that a new baby is coming or that there has been a death in the family. The community could respond with information, support, and even education about Jewish practices around life cycle events. The teacher can communicate with the director and/or the rabbis to alert them to life cycle events in a family.
Some parents might be interested in adult education for themselves that they can access online. Bible study can be effective in helping people to weather difficult times if the learners are encouraged to read the text and then relate what it is saying to what is going on in their own lives. One way to get parents interested in Bible study is to begin to teach text to their children. Children of all ages can hear Bible stories, and by the age of nine can begin to study the text themselves. Bringing children and their parents together around text study is an important way to connect them all to Jewish learning as something relevant to their lives.
In fact, there are many Jewish topics that are relevant to parents today. They might be interested in studying Jewish history to better understand the upsurge in anti-Semitism. The pandemic might raise theological concerns they want to explore. If what you are teaching is something that speaks to them and is helpful to them, they might well find the bandwidth to participate.
Parents also welcome a few moments to themselves while you entertain the children with things that do not require them to be present. On the other hand, there are times they might also want to participate with their children such as a family Shabbat experience.
The key here is to develop a relationship with the parents and learn what they need. Teachers should be trained to gather that information as part of their responsibilities. They can make online appointments with parents to discuss how the school and community can be helpful. The parents should feel that they are cared for and part of a community that wants to support them and is willing to be there for them when help is needed. The children should know that their teacher cares about them and is willing to answer any question that may arise. The time that the parents and the child spend on their Jewish education must feel important and helpful to them and not just another thing they have to do.
If one thing has become crystal clear in this "new normal" it is that it is neither possible nor desirable to recreate the in-person classroom in the online environment. We should not even try. In fact, we should see this as an opportunity—as a door that has been opened between the home and the school. How can we best take advantage of this renewed ideal of partnership and bring this important insight back with us when we return to the classroom?
Everything has not changed because of the pandemic; only, the role that parents play has become easier to see and appreciate. The lessons we learn through this experience should become an integral part of Jewish education and community life going forward.